On the 7th of December of 2022, CLIMOS project was presented at the Open Geospatial Consortium Innovation Days, which took place at Washington, DC. This event joined together OGC members, stakeholders, and guests, who are critical to disaster and climate-focused policy formulation and technology advancement.
Nils Hempelmann, OGC representative, presented the CLIMOS project during the session "Disaster Readiness outcomes of the OGC Disasters pilot for flooding & landslides", where he received feedback from the audience.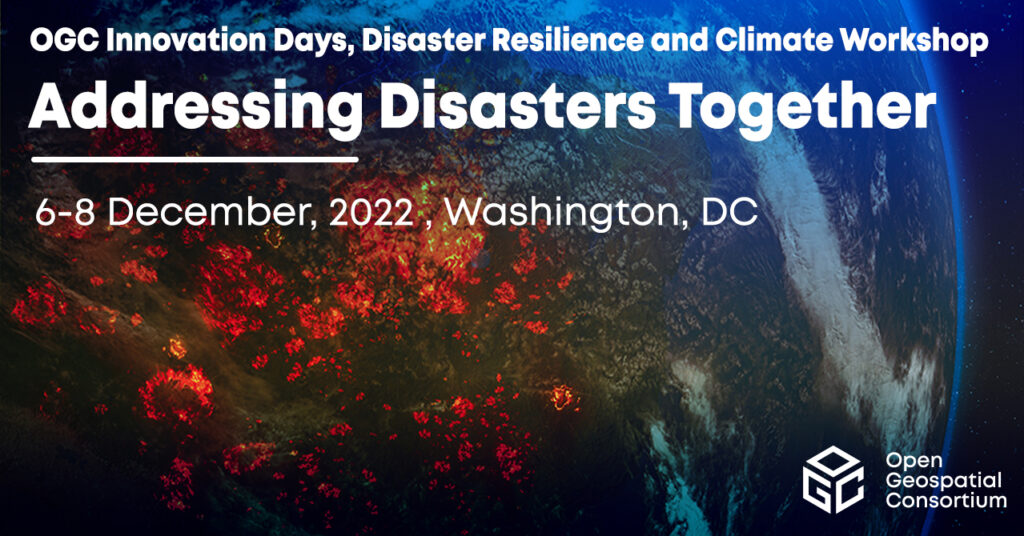 The "Addressing Disasters Together" event comprised a two-day workshop, followed by a day of solutions presentations and a strategic planning session.
The initial two-day workshop reflected on current geospatial technologies and practices for disaster management. It particularly focused on the current capabilities and roles of local, regional, and national organizations, as well as their evolving needs and challenges. The objective of the workshop was to identify requirements, priorities, and gaps for serving communities facing disaster and climate circumstances.
The third day engaged executive and director level decision makers and policy makers. It went beyond disasters to include innovations and strategies that produce actionable solutions and lead to improved interoperability across stakeholders, science domains, industry, and government.
Know more at https://www.ogc.org/node/4813